I have always been passionate about supporting people to reach their full potential.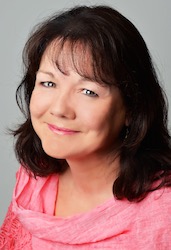 My original career was as a Human Resource specialist in the NHS where for twenty-five years I gained a wealth of experience and understanding of people. However, I increasingly found that I wanted to work with individuals at a deeper and more meaningful level so I took early retirement from my post of Human Resource Director and re-trained as a Psychosynthesis therapist with the Psychosynthesis Institute.
I strongly believe, through both my own experience and working with others, that at the right time, with the will and commitment for change and the right therapist counselling and psychotherapy offers the opportunity for profound and lasting change and transformation.
It is a huge honour to witness and facilitate another human beings life journey. Counselling and psychotherapy takes immense courage and commitment and I am offering myself as a fellow traveller to support, encourage, witness and above all hold you as you journey through the highs and lows, hopefully leading to lasting change and transformation.
Qualifications
• Psychosynthesis Psychotherapeutic counselling diploma (Middlesex University)
• Psychosynthesis counselling diploma
• MSc Human Behaviour (UMIST)
• NLP Practitioner
• Transpersonal coach (IHD Institute)
• Meditation teacher
Organizational membership
• UKCP
• Association Psychospiritual Practitioners (APP)
• UK Counselling Directory